Join the Dream Team
We are on a mission to make dreams come true while using social media for social impact! If you would like to become a member of the dream team here are 2 ways that you can get involved right now!!
1.
Become a dream partner: This allows us to make dreams come true consistently as you pledge monthly to be a partner in making dreams come true. See below to for different levels of membership! All levels are based on annual giving. Ex) Monthly$40 pledge = $480 annually!!!
2.
Create your own fundraiser to help the Dream Machine: We encourage you to share our mission and vision with your community, friends and family so that we can spread awareness and make philanthropy a way of life!
You want to join the Dream Team and keep supporting The Dream Machine Foundation?
Be a dream partner!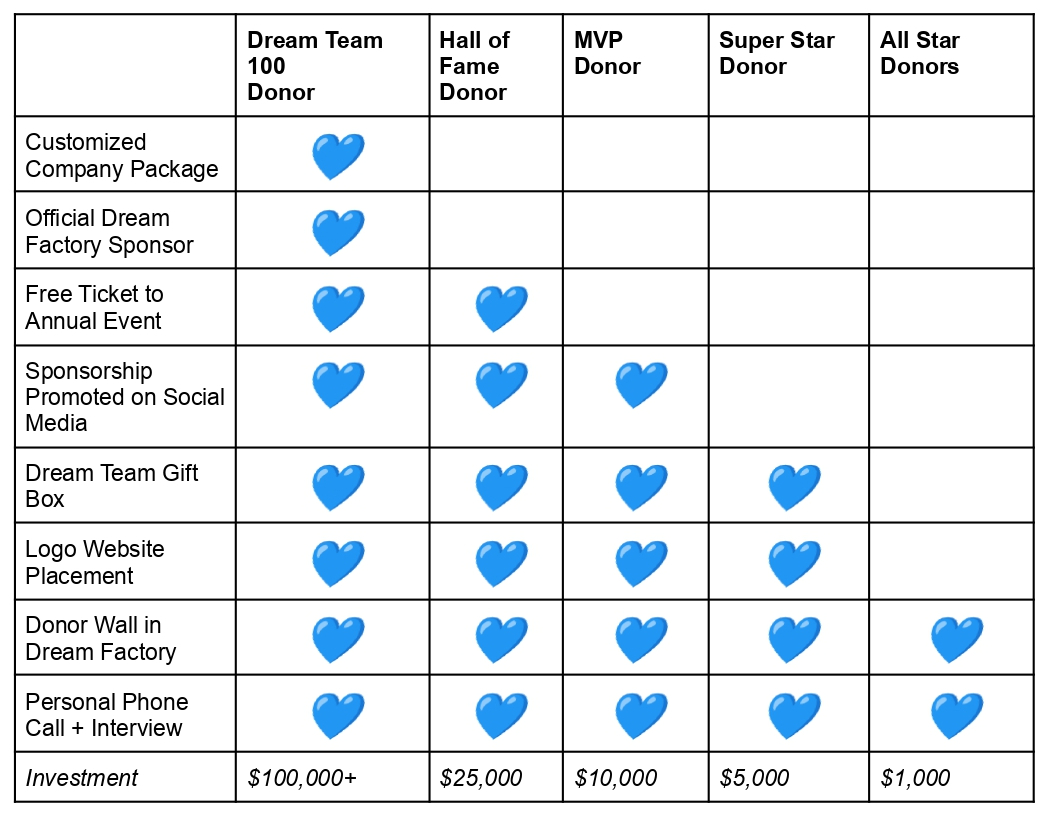 Our donors who give a monthly donation to help make dreams come true and make philanthropy a way of life are shareholders in miracles. When you give monthly, you're making an ongoing investment to provide for people all over the world.
As a Dream Team member, you are a shareholder in miracles and partner in making dreams come true. Your gift ensures that more dreams come true as we use social media to make a social impact.
What makes being a Dream Team Partner so amazing? The power of collective giving! Our donors are the biggest part of what we do. Whether you're giving $40 a month or $4000 a month, you're joining the Dream Team community. Your gift with hundreds of others helps us make a significant impact.
Dream Machine Tour
@2020-2022 The Dream machine foundation of America nonprofit corporation exempt from federal income tax under section 501(c)(3) of the Internal Revenue Code.
Federal Identification Number (EIN): 85-3606644